A journey of connection and growth
The Inaugural Learning Companionship International Life Work Conference brought together participants from 14 countries for a transformative experience focusing on remaking lives and fostering support networks.
by Hayati Syafii and Manon Michelle Monhemius
In June 2023, the Inaugural Learning Companionship International Life Work Conference took place in Petaling Jaya, Selangor, Malaysia. Organised by AKASHA and co-organised by the School of Reconciliation and IofC Indonesia, this conference brought together participants from 14 countries for a transformative experience. With a focus on remaking lives and fostering support networks, the event left lasting impressions on all who attended. 
Connecting through Themes and Diversity 
Themed "Remaking My Life; I am not Going Through All This Alone," the conference aimed to instil a sense of resilience and solidarity. The participants, comprising 175 adults and 6 children from diverse backgrounds, explored the idea that no matter the hardships they faced, a support group would always be there for them. 
The event drew significant participation from Indonesia, with many attendees having studied at the Inner Growth Companionship Program and the School of Reconciliation for over a year. These individuals recognised the importance of sharing and learning from others' life stories, which motivated their active involvement in the conference.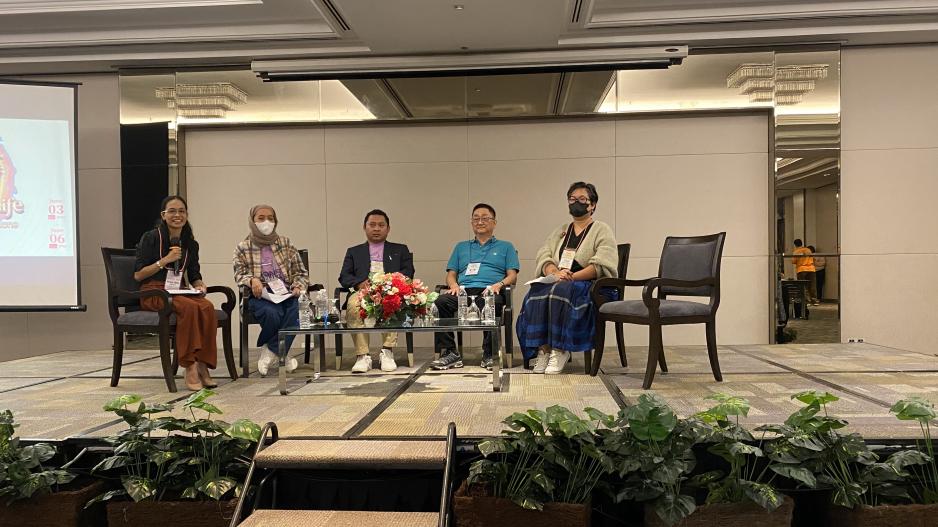 Opening and Cultural Exchange 
The conference commenced with a beautiful opening ceremony. Participants donned their traditional national costumes, and the AKASHA committee welcomed them with a delightful dance performance. The symbolic act of lighting candles signified the enduring presence of hope in everyone's lives. Furthermore, gifts were exchanged between the partnering organisations, strengthening their bonds. 
 
Engaging Sessions and Learning Circles 
The conference schedule featured daily Quiet Time sessions, where participants practised silence time and listened to their inner voices. Panel discussions, sharing sessions, and open space activities complemented these moments of reflection. During the open space sessions, participants initiated discussions on topics of personal interest and formed groups to brainstorm ideas. 
 
Prominent plenary sessions explored themes such as individual growth, community building, and national development. Keynote speakers and speakers from various countries shared their personal stories, emphasising the power of healing, reconciliation, and self-reflection. These sessions facilitated an atmosphere of learning, empathy, and mutual support.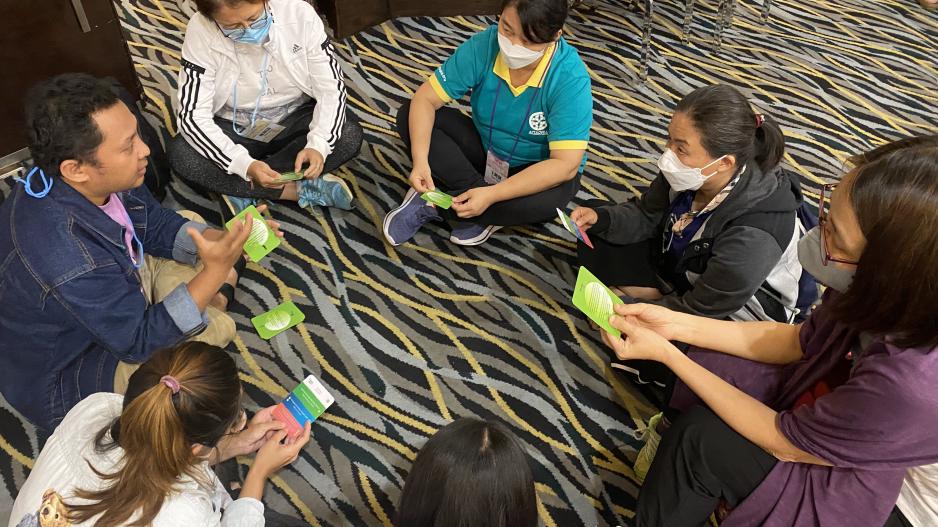 Living Library and Cultural Night 
The Living Library session allowed participants to share their life stories, wounds, traumas, and personal growth journeys. By sharing their experiences, they not only found acceptance and healing but also inspired others to embrace their own realities. 
The conference concluded with a vibrant Cultural Night, showcasing diverse cultural performances from each country represented. The night celebrated unity and friendship as participants shared songs, dances, and other artistic expressions. The cultural exchange fostered understanding and broke down prejudices, creating new bonds and cherished memories. 
The Inaugural Learning Companionship International Life Work Conference was a resounding success, profoundly impacting all participants. Through shared experiences, personal reflections, and cultural exchanges, attendees found support, inspiration, and a renewed sense of purpose. This event demonstrated the power of connection, growth, and the importance of learning from one another's life stories. It is a testament to the potential of such gatherings to empower individuals and strengthen global communities. 
Learn more about the trustbuilding work in Indonesia.