Nine trustbuilding teams developed their training skills at Caux.
by Talia Smith and Manon Michelle Monhemius
The Trustbuilding Program's (TBP) Training of Trainers (ToT) was a huge success! Over four meaningful days, team members from nine different trustbuilding teams came together to learn and develop their trustbuilding skills. Led by Talia Smith, Rob Corcoran (online), and lead trainer Matthew Freeman, the training was a wonderful mixture of learning new content and practical exercises and time spent together as a Community of Trustbuilders in Practice.  
'During the ToT, someone mentioned that "trustbuilding is a movement". That sentence shifted something in me. I was no longer thinking of the TBP as just a program but as something larger - a way of connecting and healing communities.' Sonia Deshpande, TBP Project Manager India 
Nine TBP teams participated in the ToT 
The event was well-attended, with 16 trainers from nine TBP teams, Omnia Marzouk (TBP Planning Committee member and international trainer), and four other team members joining in on some of the sessions. The program included hands-on exercises from the TBP Training Manual, such as Dominant and Non-dominant groups, History timeline and walk, Fish bowel, Affinity groups, a session on Unconscious bias, and Asking questions in service of others.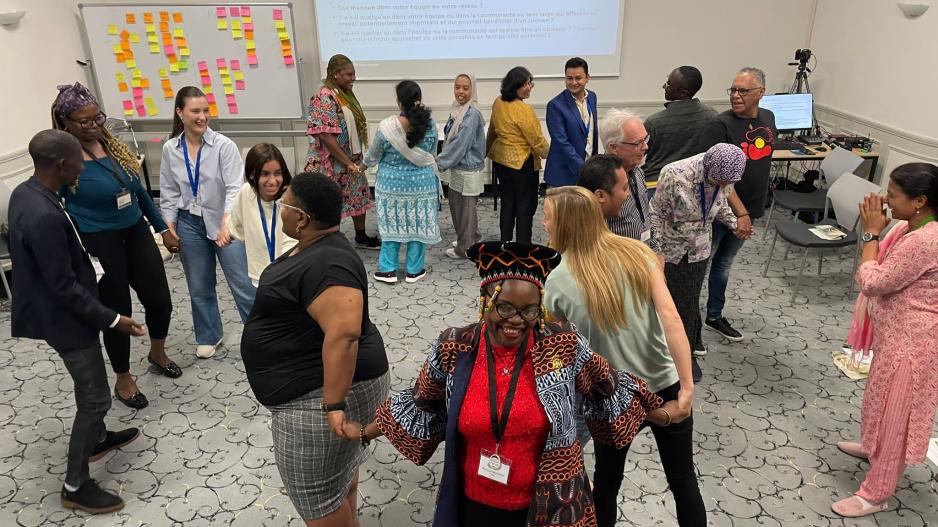 'I have learned several practical tools and know that we are part of something big!' – TBP Ukraine team member 
A complete training program 
The training content was balanced with time for deep sharing, connecting, learning from each other, and playing games! The group also discussed fundraising successes, dialogue facilitation best practices, building a diverse team and network and completed a stakeholder mapping exercise. Participants left with an action plan to implement upon their return home which includes all the teams stating they will host a session to share the knowledge and insights gained at the ToT with the rest of the team back home. Other teams are planning to have a refresher training for facilitators (SA), practice using the tools as a team (Cameroon) and reconstruct the design of the TBP based on new insights gained (Australia).    
'I feel inspired and hopeful after ToT TBP in Caux. It encouraged me to continue the trustbuilding work in my country with methods and approaches I got from TOT, such as Healing Historical wounds, the Fish Bowl exercise and asking powerful reflective questions to engage people in safe space dialogue. I learned that the TBP's work is a strategy for building community for a just world.' Miftahul Huda, TBP Project Manager Indonesia 
Sharing and deep connections 
The training profoundly impacted the participants, creating a feeling of a true global TBP team with a shared purpose and practice. The group supports each other and has a deeper connection than ever before. Everyone was touched by the training, and engagement was strong. There was important sharing of the different experiences and a high level of mutual learning.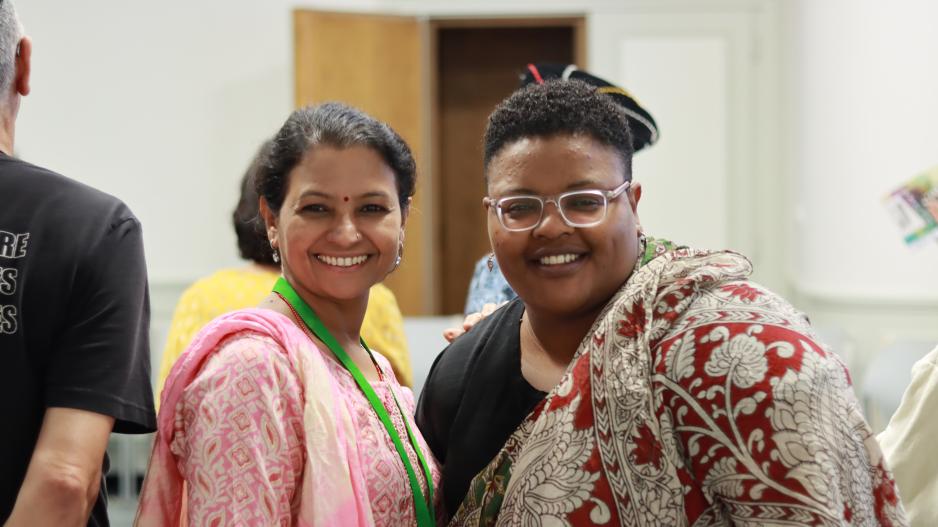 Regional collaboration 
Since the training, there has been talk of a regional trustbuilding collaboration between Asia and Africa, and Nepal and Indonesia are supporting Ukraine with their upcoming retreat. More collaborations are on the horizon! 
'I want to extend my heartfelt gratitude for organizing the TBP training. I had an incredible time learning and sharing experiences with all the TBP members. It was a truly enriching and enjoyable experience.' – TBP Nepal team member