We can all help Ukraine
Everyone can do something to be the change. The International Council shares ways to respond to the war in Ukraine.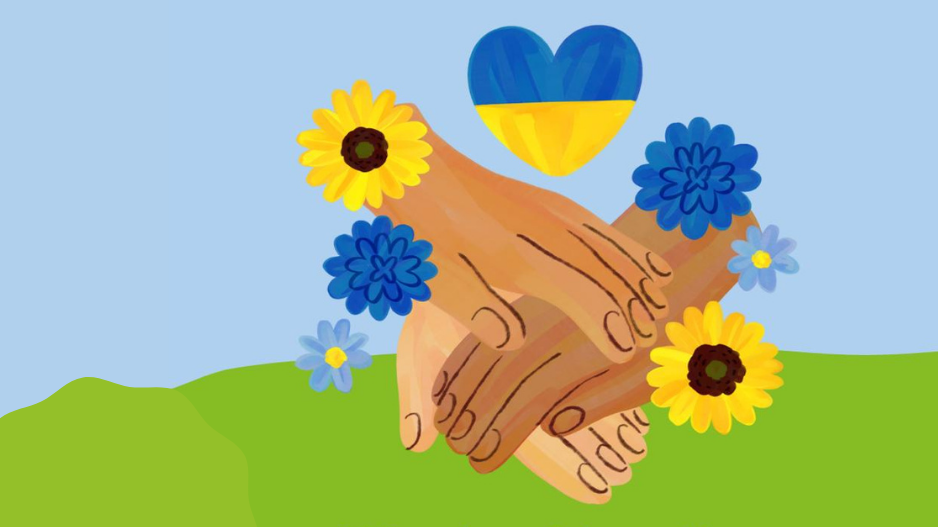 In the two weeks since the invasion of Ukraine by Russia, the Ukrainians have mounted a monumental resistance, drawing the admiration of the world. And we have seen many of the neighboring countries open their borders to the two million Ukrainians who have been forced to flee.
The UN General Assembly adopted a resolution – by 141 votes to 5 – demanding an end to the invasion. But this has not stopped the bombardment of Ukrainian cities, attacks on humanitarian corridors, and the killing of thousands of civilians.
Everyone can do something in response to this tragedy. We can:
Donate to humanitarian needs in Ukraine and neighboring countries. In all these countries, people active with Initiatives of Change are caring for the victims of this war and need financial support. You can make a donation by clicking one of the buttons labelled Ukraine below. Your donation will go towards meeting these needs.
Keep in touch with Ukrainian friends, see what their needs are. You may be able to help.
Call on our leaders to compel Russia to accept the UN resolution. Governments will act to stop Russian aggression if they know their citizens are ready to pay the price of this action.
Welcome refugees, opening our hearts and our homes, and working to break down bureaucratic barriers where this is necessary.
Reduce our use of oil and gas, and encourage renewable energy, thereby reducing our dependence on Russia, and tackling global warming.
Reach out to the many Russian citizens who are courageously opposing the war.
Pray for all involved, that a new spirit may break through, and give an opportunity for peace.
Russia was a signatory to Responsibility to Protect when it was adopted by the UN General Assembly in 2005. This commits nations to accept responsibility to protect populations from mass atrocity crimes. Former IofC International President Mohamed Sahnoun co-chaired the Commission which developed this concept.
The Ukraine war shows how vitally this concept is needed. Initiatives of Change is determined to continue advocating for its implementation, alongside all who long for an end to the mass atrocities being perpetrated in Ukraine and elsewhere.
The International Council
Initiatives of Change